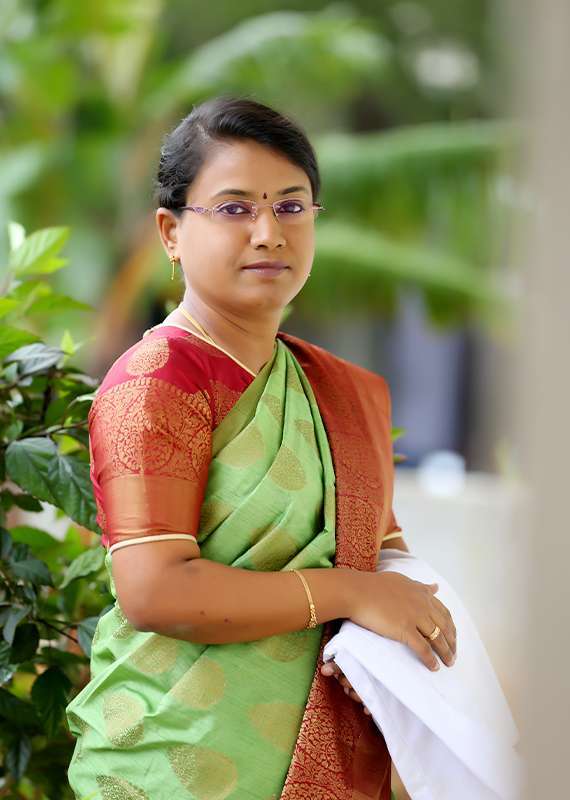 Dr.M.S.Usha Nandhini, BSMS, M.Sc Biotech Founder & CMD
15 Years Of Experience In Medical Service
DR.M.S.USHA NANDHINI started her career as a Siddha Diabetologist. She has treated around 30000 diabetic patients successfully. Her specialty is finding and treating the root cause of a given ailment. Being a Siddha specialist for women, she has faced a huge number of diabetes cases in women. On treating such cases, she observed that most of the cases of diabetes in women were non-hereditary. This observation further influenced her into digging deep into the matter and finding the root cause of such non-hereditary diabetes cases. After various analysis and research in the matter, she found the root cause of non-heredetary diabetes to be HORMONAL IMBALANCE.
Dr. M.S.Usha Nandhini mastered herself in the Siddha hormonal field. Her specialization is diagnosis through pulse checking. Lotus Women Health Centre run by Dr. Usha Nandhini combines Siddha treatment with modern diagnostic tools.
Dr. M.S.Usha Nandini has come across various PCOS and diabetes patients and she is known for treating all her patients only with customized medicines that suit their needs. This further sparked the creation of her own medicine manufacturing unit.